DIY Brake Ducts.

Brakes work by pressing one friction material against another & this creates heat. Lots of it. The effects of too much heat usually results in the brake pedal going to the floor and severely reduced braking. Motorsport cars use various methods to combat this, such as different brake materials (ceramic discs), water cooled calipers & fresh air cooling ducts. The ducts are a simple, cheap & effective way to reduce temperatures.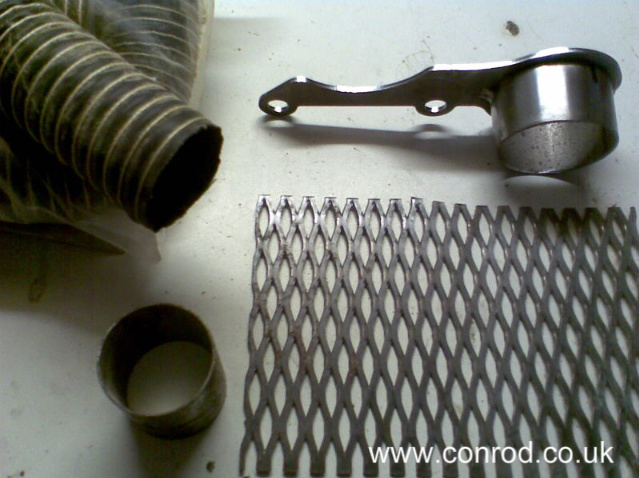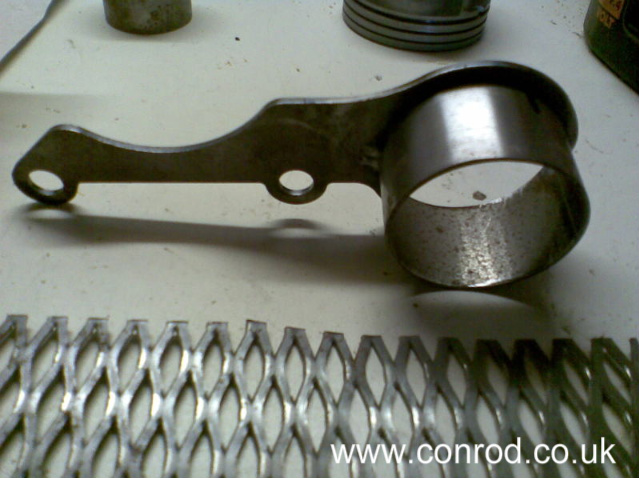 I had previously acquired some suitable hose, mesh and tubing for this application and found some caliper mounted brackets on a forum group buy. Thanks to AS-TECHNiK on the clubgti forum. Pictures above show the ducting, mesh, metal pipe and a closeup of the bracket. My car does not have front fog lamps fitted & there are ducts available which clip into the fog aperture from SWG Motorsport. Although a little expensive they are good quality parts. I chose to leave mine unpainted.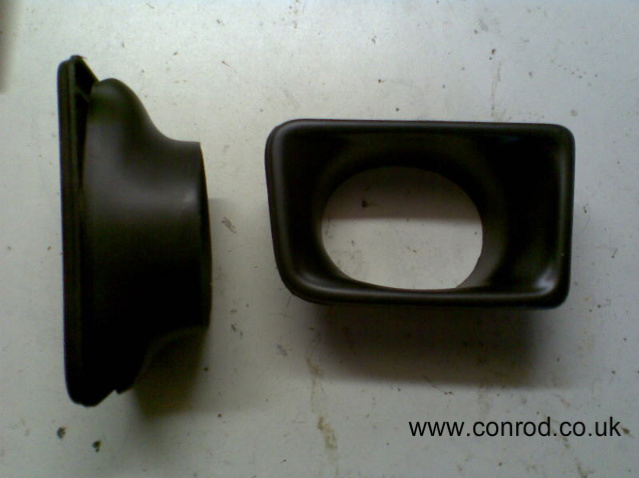 First part is to mount the mesh - you may choose not to fit mesh but I didn't want debris down there. I used a thick mesh, cut it to size and bent the tabs over ready to bolt to the plastic duct. Then I welded a section of tubing to the back of the mesh. This doesn't fill the hole in the plastic duct but these were parts I already had so it made sense to use them. These were then painted.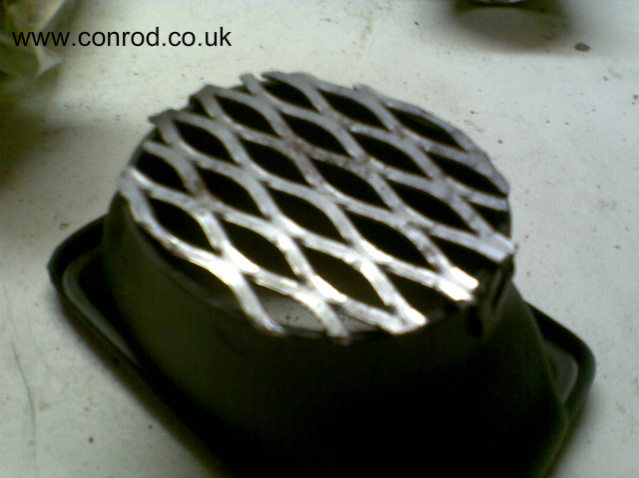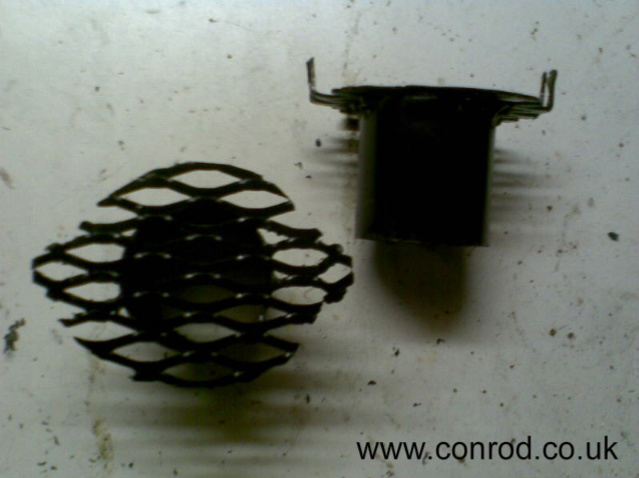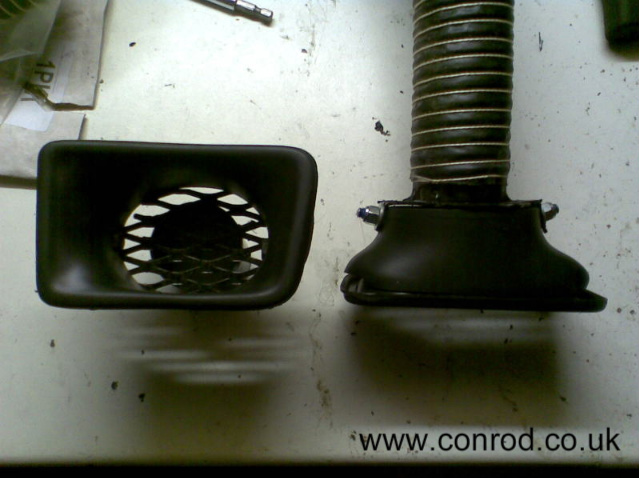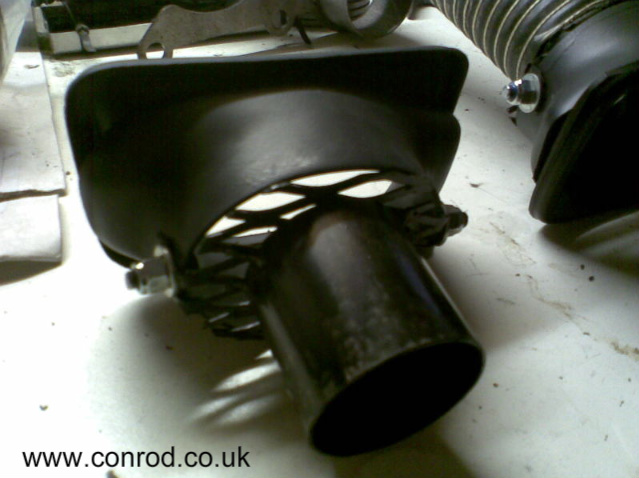 These pictures show them fitted in the front bumper, the ducts simply clip into the fog lamp holes and look a lot better than a couple of gaping holes or smashed foglamps!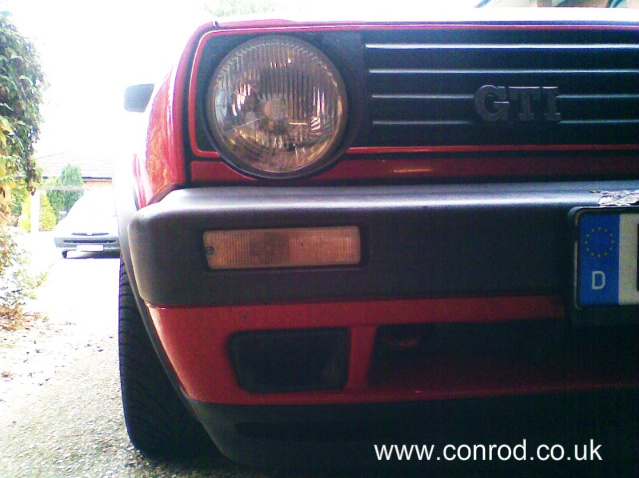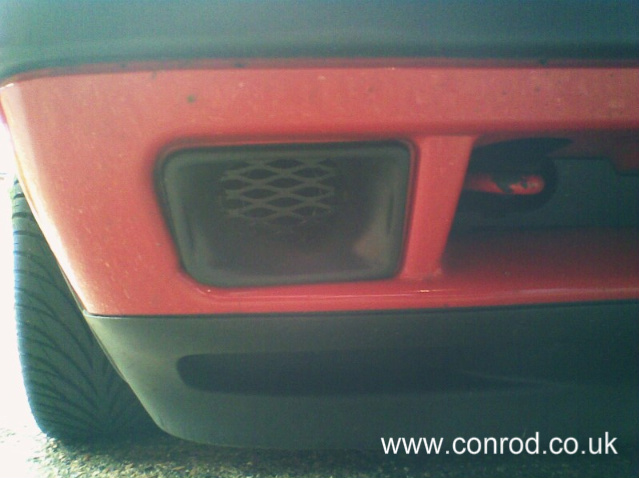 At the brake discs. The caliper mounted bracket was modified with some more tubing & a cresent moon shaped piece of metal to fill the gap. This was welded together and painted before being fitted to the car, ensure the caliper bolts are long enough.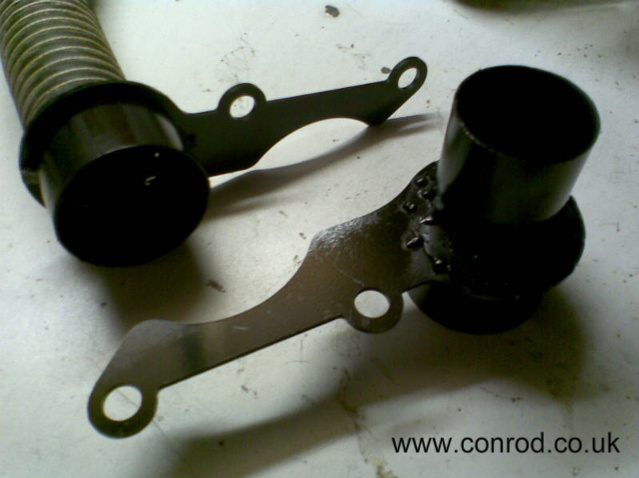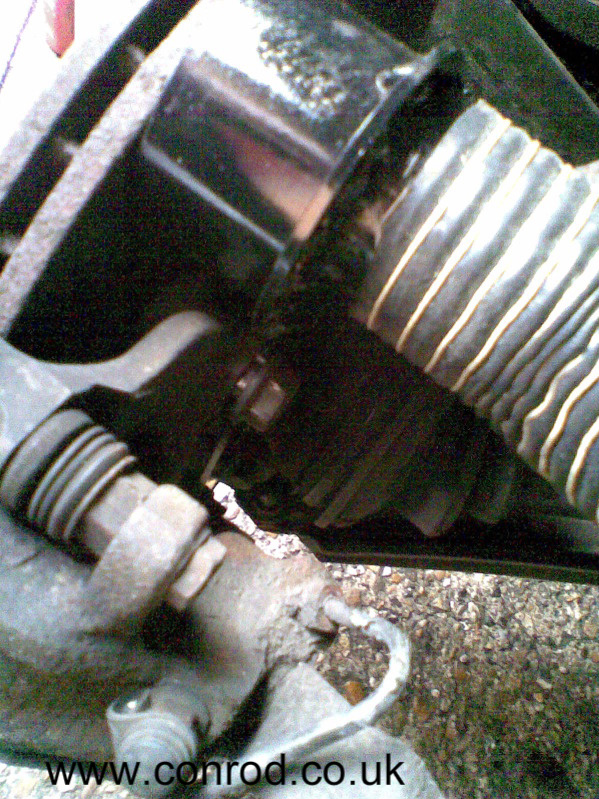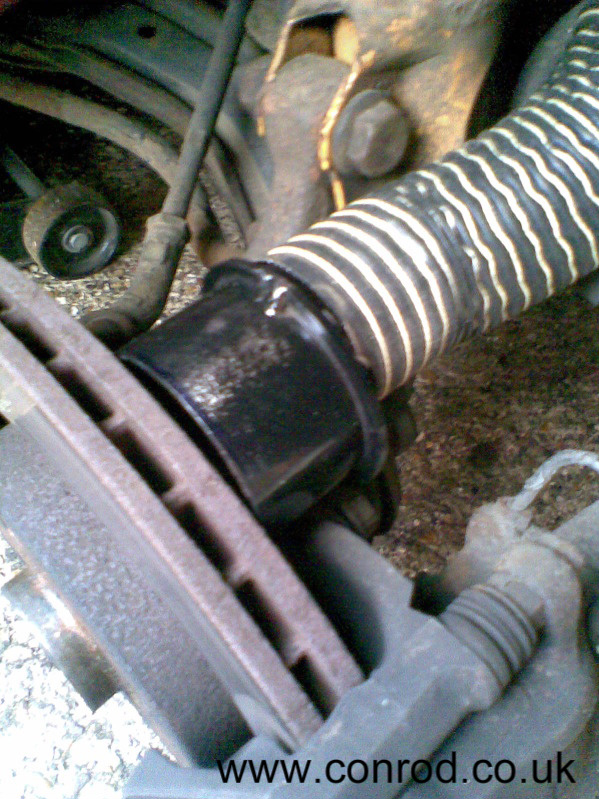 Now the cooling hose can be fitted, I bought 2 metres (single layer neoprene, spring wire helix reinforced - if you must know) from BurtonPower, simply slide over either end & use jubilee clips to secure if neccessary. It is very important to secure the hose wherever possible - you can see in the pictures it runs close to the crank pulley. I drilled small holes along the chassis legs & used cable ties to hold the hose. Also turn the steering from lock to lock, check the tyres do not touch and make sure the hose isn't being stretched or compressed too much. Don't forget to allow for suspension movement too. Apologies for the poor quality phone pics.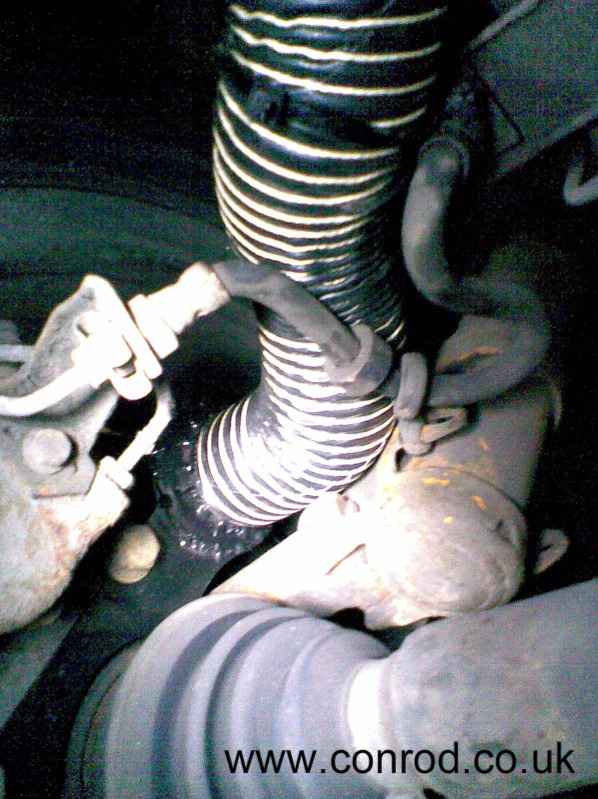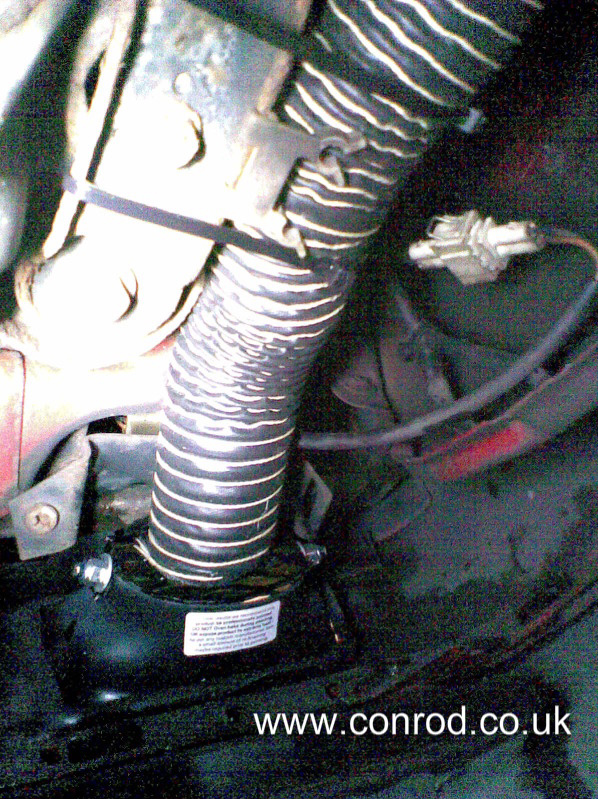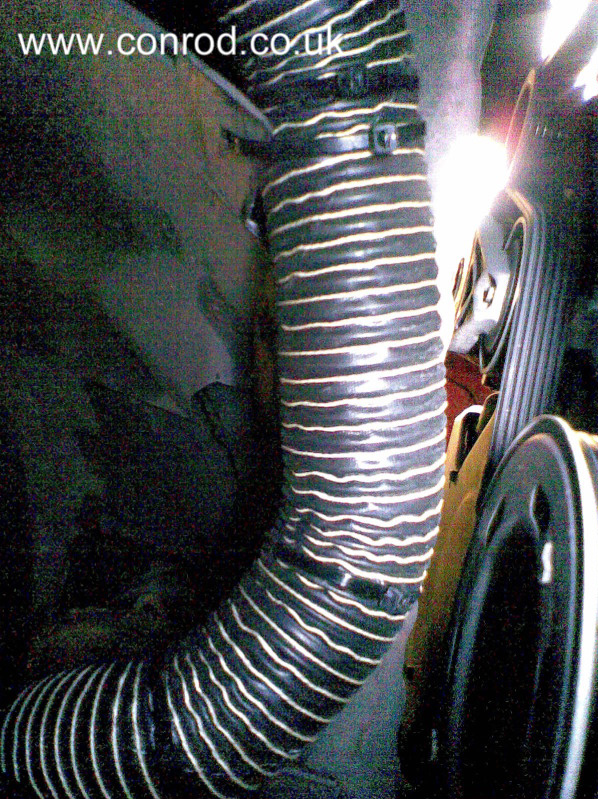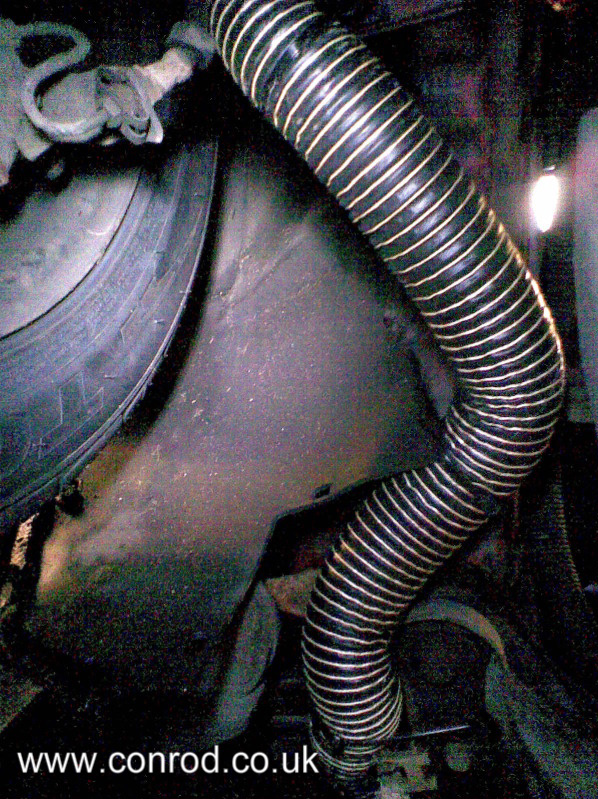 Although this install may not be very scientific it will give better cooling, help resist brake fade and improve brake efficiency. All usefull on a high powered car, especially if, like me, you are planning on doing a trackday.